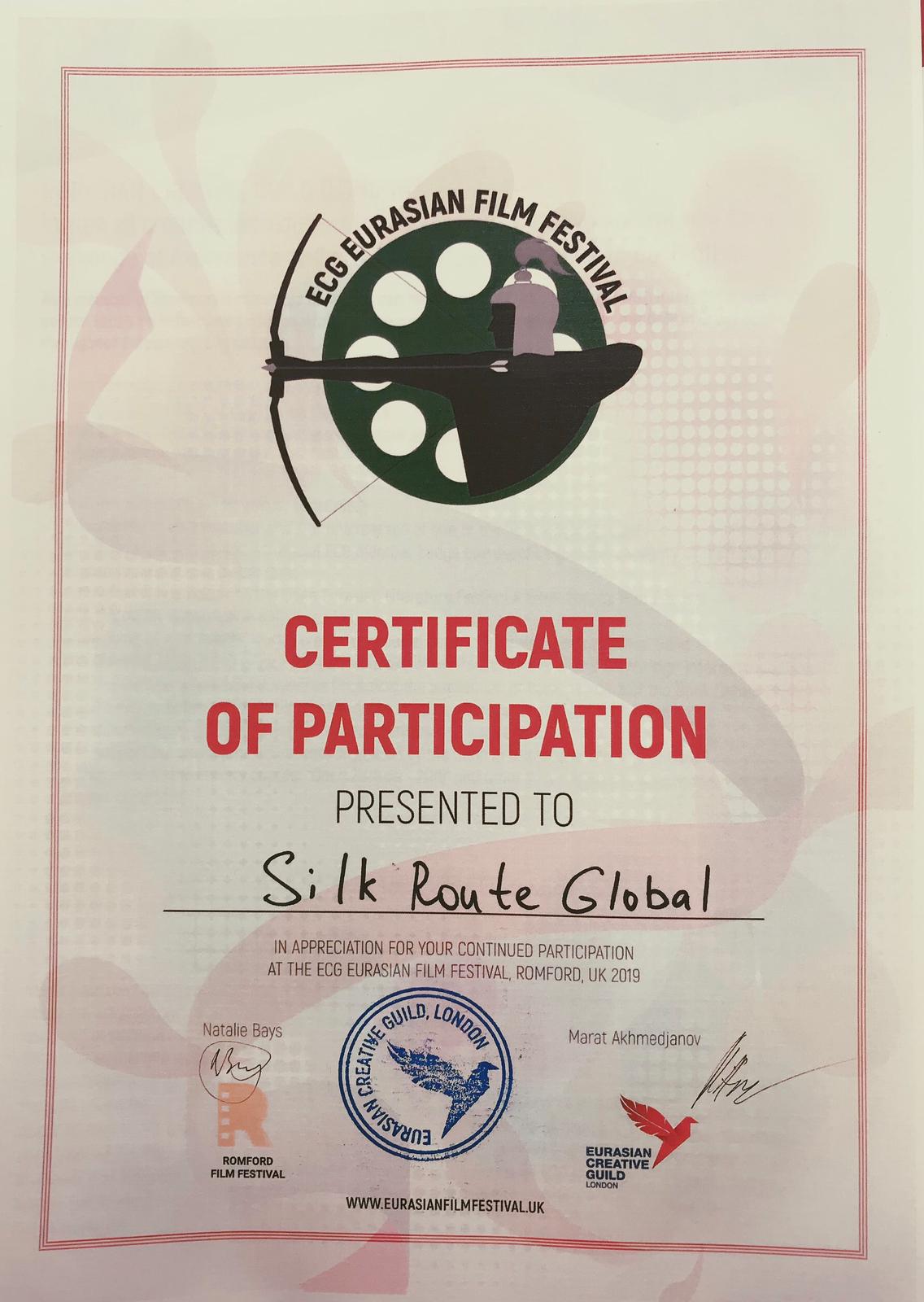 Silk Route Global prides itself on its authenticity. This unique and specialist business was awarded by ECG and Romford Film Festival 10.06.2019 at Red Carpet. 
Silk Route Global's team would work hard to achieve for more awards and we will do our best to provide excellent service in the future for all our customers. 
Congratulation to Silk Route Global for receiving it's first award.